Tears pour down your face, blurring the image of the large green hill that you see in the distance. The hole in your heart grows as big as the cave carved into the high ground up ahead as you wonder whether this journey was a good idea. You did this because you were in pain, but the reality seems dangerous.

You look at the blue, glowing staff in your hand and reassure yourself that you're making the right decision. You're a witch. You've never wandered this far away from your coven before, but you're powerful and people fear you, so your journey should be safe. You had to do something to end your suffering.

The scroll you read told you that all you had to do was go up that cliff, enter the cave, and make your way to the center of it. Inside, you'll find the Eros' Quartz, a light pink stone that will mend your broken heart and open the path to true love. The head priest warned you that it could erase your memories and change your personality forever, but you felt it was worth the risk; you're tired of being alone.

Your mind turns to Lionel. If only you'd never met him. He's your best friend and you'd trust him with anything, but he makes you feel so lonely. He's why you are here.

It all started when Lionel chose to become a Paladin. Everyone was so proud of him except for you. Your father was a Paladin and your parents worshiped the Great Light, the one true god, according to most people you know. Paladins draw their powers from the great light and are charged with cleansing humanity from sinners and criminals. They work for kings and rule over cities, celebrated as heroes.

But you chose a different path than the one your parents asked you to follow: you became a witch. Witches are stronger and less predictable. They worship a goddess and ignore the Great Light. If any of them disobeys laws or grows too greedy and out of control with power, they are hunted down and killed by paladins.

Fear of paladins hold most witches back from realizing their true potential. You'd view all paladins as your enemy if it wasn't for Lionel.

You remember the moment you decided to become a witch. You were young and your town was being terrorized by a werewolf. Your father was supposed to protect the family, but he went out searching for the werewolf in the town square and left the two of you alone. Like a paladin, he put the town's best interests well before his own. He told your Mom and you that you'd be perfectly safe as long as you stayed indoors.

You heard loud scratching at the front door moments before the werewolf burst through. Your mother held you in her arms and cowered in the corner, but both of your were defenseless, until she came.

The werewolf was wrapped in a blanket of green, twinkling light before he was able to open his huge mouth and pounce on the two you. A woman with dark hair and ice blue eyes stood in the doorway, her forehead wrinkled in determination and her body wrapped in dark robes. She opened her palm and snapped it shut. The blanket of magic followed her movements and imploded into itself as it drew the werewolf into another dimension with a soft pop. You were in awe. You'd seen your father attack mythical creatures with a sword and beams of light, but it had never been that easy for him. You knew you needed that kind of power if you were going to grow up and be able to protect those you love someday.

Besides, you'd always been a bit different growing up, not quite fitting in with the other kids. You and Lionel had often kept to yourselves, so you assumed he felt the same. But you should have seen his decision coming from a mile away, even though he promised you he would always stay by your side and follow you in whatever you decided to do.

It wasn't in his nature to pursue darkness, even with the right intentions. It never occurred to him to do anything other than what was expected of a good, young boy. He did well in school, ignored the advances of girls, and spent his free time raising money for the poor, which was a lot for a teenage boy. But you figured someone so "pure" by paladin standards could still become a witch anyway. The witches didn't all have to be bad, even though you were no angel when compared with him. Maybe the paladins would think twice about hunting witches with someone like Lionel by your side.

He didn't seem like a paladin. He never acted self-righteous, like many of them do. He never lectured or judged you. He always got a twinkle in his eye when he saw you being mischievous and told you to never change.

Then the time came to choose. You were both of age and you were exclaiming to him about how excited you were to become a witch. He wasn't reacting to it the way you expected, he had a frown on his face. He apologized to you, but that didn't stop your heart from breaking when he told you about his decision. He wanted to become a paladin, not because he thought he was perfect, but because he wanted to improve himself. He wanted you to consider becoming a paladin, too.

You saw the pain reflected on his face that you felt in your heart, when you denied him. You had to be true to yourself and do what you believed was right. Witches could truly save more people and the city was always in need of more of them, since so many of them were killed in either battle or from paladins.

The decision always haunted you. Not because you regretted your choice, but because you wish he regretted his. Your hearts both broke that day and it had been a dark cloud on your friendship for years. One you never talked about because both of you were afraid of your dark feelings.

You remained best friends, but there had been this awkwardness for years, since your lives were going in opposite directions.

To make matters worse, you've started seeing him in a different way in the past year. He'd always been your best friend, more like a brother than anything else. But you've suddenly noticed how much of a man he's become. It's ridiculous how broad his shoulders look as you watch him practice swinging his sword. You feel heat fill your body when he takes off his shirt and you see how muscular paladin training exercises have made him. You've felt the urge to brush his hair off his face whenever his blond curls fall into his beautiful, ice blue eyes. That pearly smile of his has started to make you weak in the knees.

You are desiring the forbidden. Your friendship with Lionel is tolerated by both paladins and witches, but if you were to become lovers, you would be hunted as criminals. Already as it is, most towns struggle to keep the peace between paladins and witches.

Everyone is afraid of witches losing themselves to the darkness. You've seen it happen a few times in your coven, where a witch starts keeping to themselves a lot and children start disappearing mysteriously from town. While others think it must be hard work to become a paladin, you think it's harder to be a witch, harder to have that much power and not feel yourself becoming corrupt from it. But you believe most witches can handle it if they were strong enough to handle the joining ceremony. Most witches that are killed by paladins are innocents.

Paladins are supposed to remain unbiased toward witches and never grow an attachment to any of them. That way, if a witch loses themselves to temptation, they won't hesitate to kill the witch due to loyalty to them.

This was so important to everyone that King Leone passed a law that any witch and paladin found romantically involved with each other would be put to death. They probably would have outlawed friendship as well, but superficial friendships help keep the two groups from hating each other completely and starting a civil war that would lead to many townspeople's deaths across the kingdom.

To protect your life and to protect Lionel's, you have decided to go on this journey to forget about him. The only way to truly find love with someone else is to mend the pain of the past. To mend that pain, you must have a way to move forward. The Eros' Quartz is your way out.

But you know Lionel will be worried about you as soon as you're found missing. You can vividly picture the furrow of his masculine brow and the concerned tone of his deep voice. If you lose your memories and personality completely, he might never find out what happened to you.

Maybe you should have told him the truth of where you were going and brought him with you. He's a paladin and he knows how to fight magical traps, he could easily assist you as you explore the cave. But going back will mean confessing your feelings. What other excuse could you have for going on such a dangerous trip? Will everything be destroyed if he finds out you're in love with him?

Powered by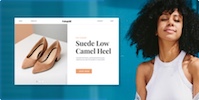 Create your own unique website with customizable templates.