You don't say anything. You're afraid of upsetting him further if you speak. When did this kind of distance grow between the two of you? You've always been so close that sometimes the two of you didn't need words to communicate with each other, but now he's acting so out of character.

Maybe the stone has already start working, even though you haven't found it yet. Maybe this whole cave is enchanted by it. Maybe it's not a coincidence that he's here with you now and the two of you are growing apart, which means there won't be an easy way to get over him after all.

He pulls away from you and begins pacing back and forth. His arms are folded. Whatever he's thinking about is really upsetting him.

He faces you and your eyes meet.

He takes a deep breathe. "Do you know why I became a paladin?"

You shake your head. It's a sore subject for you and you're not sure why he'd bring it up. He could have become a priest for the witches, while you became a caster, if he was so focused on purity. But he joined the light and left you to your darkness. You're still not sure if you can ever forgive him.

"It's not because of any righteous reason that you're probably imagining," he says, softly. "I did it to impress a woman."

You blink at him several times. A woman? There's a woman? "What woman? You never told me about any woman." Your stomach twists with jealousy. You knew he might fall for someone in the future, but you didn't expect to find out that he'd had someone in his heart this entire time. He'd always acted so pure, like he was tempted by none of the carnal things that you're always tempted by.

"I'm sorry I didn't tell you," Lionel says. "I didn't think it was important because she never reciprocated my feelings. I do everything in my life for her. I thought when I became a paladin, she'd finally think I was worthy of being with her. Paladins do good things, they're supposed to be everyone's heroes. But she saw me the same as she always did. It didn't impress her. It wasn't enough."

"Maybe you're wrong," you say. "Maybe she's too shy to tell you that she has feelings for you. Any woman would be lucky to have you." You don't know why you were saying this. You don't want to help him to be with another woman and yet here you are encouraging him to keep trying.

"That's not the point." Lionel shakes his head. "My heartbreak doesn't matter here, yours is the one I'm concerned with. I just don't want you to throw your life away for a man who will never reciprocate your feelings. I've done enough of that kind of thing myself to know it leads to regrets. I've been heartbroken, too, but you learn how to live with it. You don't go on a dangerous journey that could potentially destroy your soul and make you into a person that none of your loved ones recognize."

You throw your hands up in frustration. "I have been living with my pain for years. I can't do it anymore. Am I supposed to apologize for not being as perfect as you are?"

"You have to keep trying," Lionel says. "We have no choice, but to keep going, even when it's hard. I'm sorry I became a paladin and abandoned you to whatever man has hurt you. I wanted to protect you from the other paladins, make sure none of them abused their power and hurt you. I could do that better from the inside than the outside. I didn't think you or your heart was in danger in any other way. I just wanted you to be happy, to prove that I was worthy of you. I wanted you to feel the same way about me that I feel about you, but I know that's impossible, especially since you keep talking about this other guy."

Your heart is pounding in your chest. Is he saying what you think he's saying?

Powered by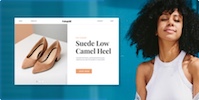 Create your own unique website with customizable templates.