You wrap your arms around his neck and pull his head towards you. You stand on your tiptoes as you close your eyes. You can feel him leaning closer. You can sense his lips an inch away from yours. Your chests are rising and falling in unison. Your heart is pounding.

But he pulls away before his lips meet yours and breaks your embrace. Your eyes burst open in disappointment.

His eyebrows are furrowed and there's a slight frown on his pouty lips. "I can't kiss you."

Your heart drops into the pit of your stomach. You were hoping he was going to say that he didn't mean to pull away and he wanted to try again."Why not?"

"You know the rules..." Lionel squeezes his eyes shut. "Paladins and witches can't be together."

Not the rules! Is he really going to be such a paladin in a situation like this? "I don't care!"

Lionel's eyes snap open. "If it was only my life on the line, then neither would I, but I do everything I can to protect you. I take my duty seriously because I love you."

You want to argue. You want to say it will all be worth it, but even though he doesn't care about his own life, you care about his life. You don't want to see him die either. So you keep your mouth shut as your heart breaks again.

You thought it hurt when you had feelings for him and he didn't reciprocate them, but those feelings are nothing compared to the ache in your heart right now.

Powered by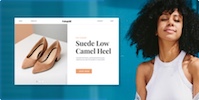 Create your own unique website with customizable templates.