Lionel tangles his fingers in the hair at the back of your head. He shuts his eyes and pulls you close. Your heart is pounding and even though you know you need to stop, you find yourself falling for the temptation anyway.

But right before his lips brush yours, you push against his chest. It feels like your heart is being ripped out of your ribs as you do so, but you manage to control yourself anyway. "We can't be together. Even though I reciprocate your feelings, the law hasn't change. We'll die if we're together." You purposefully step away from him, to the side, until there's a space separating your two bodies. You feel cold and empty outside of his embrace.

He leans against the cave wall again and punches it. "I'm not worthy of being in your presence!" He growls. "I shouldn't have done that."

You try to comfort him by approaching him again and touching his lower back gently. This was something you always did to soothe him as a friend, but now suddenly it feels weird. It's more intimate now, more romantic to touch him in any way.

He meets your eyes. "Don't try to reassure me! What I just tried to do was unforgivable. My job is to protect you, no matter how much it hurts me. If I had kissed you, it could be a death sentence for you. If I was the only one at risk, I wouldn't care, but when it's your life on the line, it's not okay."

Your heart falls into the pit of your stomach. A part of you was hoping he'd argue with your decision. You wanted him to grab you and insist on kissing you. Then, if you gave in, it wouldn't be your fault. You were caught up in the moment.

But this is reality and that idea was just a fantasy.

Powered by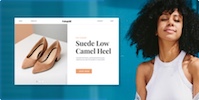 Create your own unique website with customizable templates.