You wish you could abandon this journey, but more than ever, both you and Lionel need to find the Eros' Quartz. You see no resolution to this tension between the two of you otherwise.

In front of you are two paths. One goes to the right and the other goes to the left. In between the two of them is unintelligible scribbling. It looks like words written in some language you've never seen or heard of before.

The words go blurry and you blink several times, worried suddenly that you're going blind. But then they rearrange themselves and stand out clearly. They're written in the language that you speak.

You look at Lionel and know that he sees it, too. You've heard about writing like this, but you've never actually seen it before. There are some lost forms of magic and this is one of them. It's a language that you can write in and whoever sees the words will see them written in the same language that they speak, no matter what.

You should take your priest here and show him this. Maybe it's a type of magic that your coven can get back if the priests have a sample of it to study. It's a very powerful form of magic that was believed to be lost to witches for hundreds of years now.

The words written on the wall are a poem. This is what they say...

Many will enter, but most will depart.
You can't get inside with no love in your heart.
This is the cave. Find the soulmate you seek
Listen real close, Fate's ready to speak.
Fate will not stand with those that would fight.
She'll protect you inside of her pretty pink light.
If you pass all her tests, you'll kiss her stone.
Today's the last day that you'll be alone.
You shiver as Lionel reads the poem out loud. Something about these words spoken and echoing in a quiet cave, makes the whole thing seem more mysterious.

Lionel stares back at the cave entrance, where the paladins that you two forgot about are still banging against the magic pink wall. "This poem is talking about that pink light. They couldn't get inside the cave because they're trying to kill us. They're too enraged to get inside, but we were seeking love so we were able to get through."

You flush and butterflies fill your stomach as you think about the fact that Lionel just confessed his love to you earlier. "It also seems to say that we will be put through a series of tests. We won't be able to find Eros' Quartz unless we pass."

Lionel nods his head. "The first test was the light and I think the second test is already here. We must choose which path we will follow in the cave ahead."

You didn't think you were going to need a map. You thought this was going to be a small cave and that the path to Eros' Quartz would be obvious. But if the journey was this simple, then more people would have traveled through here already. You can't go back now, there's murderous paladins standing in your way.

Powered by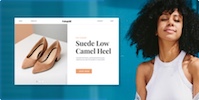 Create your own unique website with customizable templates.