You decide to go to the right.

You reach for Lionel's hand because you are nervous about what could lay on the path ahead, but he pulls away. He meets your eyes and there's a pained expression on his face. He wants to hold your hand, but he can't. Things are too complicated now. It hurts you that your relationship has already been affected in this way, but you can't go back to how things were before. Instead of the confession of your feelings drawing the two of you closer, it has already pulled you apart.

When the two of you were just friends, hand holding had been innocent. Sure, you'd thought of doing much more to him whenever any part of your flesh, including your fingers, caressed his, but you were able to ignore it. Because at that time, you didn't know that kissing him was a possibility. You thought he'd be disgusted by the idea. Now, even standing too close was dangerous. Neither of you could deny the heat that radiated between the two of you when you touched anymore.

As you continue to travel, the roof on the cave lowers. The ceiling is brushing against the top of Lionel's head and you're feeling claustrophobic. The light that illuminated everything near the entrance is behind you and you're starting to have trouble seeing. The path stops at what looks like a dead end. But there is a small hole, barely big enough to crawl through, at the end.

Lionel crouches and places his hand near the entrance. "I feel moving air coming from inside. There's a large room on the other side." He peaks his head into the hole quickly. "This tunnel can't be too deep if I can feel air, but I can't see what's in the room ahead. I don't know what we're up against."

Powered by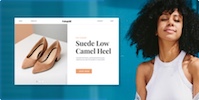 Create your own unique website with customizable templates.