You've never done anything this significant in your life without Lionel helping you. Even when you chose to become a witch, you had him nearby, watching as you were tested by the fire of the joining ritual. You need him here, too. This stone has the power to change everything and you can't deal with the ramifications of that alone.

You may have to explain to him why you're going on this journey and he may be angered by your feelings, but that doesn't matter. You just hope the stone will still work if you're in the presence of the person who broke your heart while you use it.

He deserves to find his true love as well, even though it can't be you. It would benefit him to kiss Eros' Quartz, too. It will allow anyone, including him, to move on from their past and find the love that awaits them. He probably has things holding him back, too. Neither of you have had a serious relationship. In fact, you suspect that Lionel might still be a virgin, but that isn't that strange for a paladin. They are allowed to procreate, but often choose not to. Most of them are workaholics and way too busy thinking about their job to spend time with things like love and family.

You remember how rarely your Dad ever made it to dinner. Most days it was just you and your Mom. You didn't want that when you got a family. That was another reason why you didn't want to become a paladin-family was important to you.

Your heart squeezes as you think about him moving on. You picture him holding and kissing some righteous, slender, female paladin. That's the kind of person he will wind up with. You were never going to be that girl. You were never going to be the perfect woman for him. This is why you need this stone. Someday Lionel might fall for some other woman and even picturing it hurts you.

You turn away from the hill, a part of you regretting it already. You're going back to Lionel, like you always do, but you should be running from him instead. Eros' Quartz might be the only thing that can break you from always returning to him.

You travel back towards where you came from.

Powered by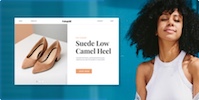 Create your own unique website with customizable templates.