You decide to go to the left.

You reach for Lionel's hand because you are nervous about what could lay on the path ahead, but he pulls away. He meets your eyes and there's a pained expression on his face. He wants to hold your hand, but he can't. Things are too complicated now. It hurts you that your relationship has already been affected in this way, but you can't go back to how things were before. Instead of the confession of your feelings drawing the two of you closer, it has already pulled you apart.

When the two of you were just friends, hand holding had been innocent. Sure, you'd thought of doing much more to him whenever any part of your flesh, including your fingers, caressed his, but you were able to ignore it. Because at that time, you didn't know that even kissing him was a possibility. You thought he'd be disgusted by the idea. Now, even standing too close was dangerous. Neither of you could deny the heat that radiated between the two of you when you touched anymore.

The cave in this area is tall and has a high ceiling. You are surrounded by dark, crumbling rock. The cave looks unstable here, but to your relief, the walls and floor are harder and less jagged further down. The walls start to become smooth as you continue to walk. You've never seen rocks this sleek before naturally. Was this the work of humans? The dark rock has pieces of quartz and silver peaking out here and there. They seem to multiply as you walk, replacing more and more of the stone. Soon, the whole thing is covered by quartz and silver.

The walls are so shiny that you can see your reflection in the areas of silver, but the images in the mirrors are disfigured and jagged because each part of the wall bends a little bit in various places. There must be some substance on this rock to make it reflect that way. You turn sideways and touch the surface of a wall. It feels cold and smooth like glass. The walls, floor, and ceiling around you form a perfect square, echoes of your own reflection seem to go on forever in front of you.

You turn back to Lionel, ready to ask his opinion on the whole thing, but he's no longer there. You turn around and see that the cave behind you has been replaced by a wall, so you can't go back. The only path lays ahead. You see your face reflected in all of the walls, but not Lionel's. Surely, if he was still here with you, you'd be able to see his reflection in at least one of the jagged mirrors surrounding you.

Powered by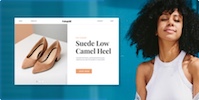 Create your own unique website with customizable templates.