"Of course I trust you," you say. "How could you ever doubt that? It's always been the two of us against the world ever since we were young. You may be a paladin and I may be a witch, but we'll always be on the same side."

He lets his hands drop to his sides and you miss the warmth of his fingertips against your cheek.

"Then follow me."

You nod your head.

Powered by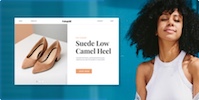 Create your own unique website with customizable templates.