The hand to your left has to be his. It's calloused and you know he works hard with his hands as a paladin. No monster is going to have callouses on their hands. Callouses are a human thing.

You grab the hand and it grips you back tightly. Your knuckles crack under its grasp as the owner of the hand hisses at you. You scream and try to yank away from the creature, but it won't let go.

Lionel screams out to you as well. He's searching for you, but he probably won't find you in time. He sounds further away than he did before, but you can't tell through these whispers.

Rage fills your body and instinctively you feel a black thunderbolt growing in your free hand. You shoot it in the direction of your attacker. He hisses again and falls away. You are free.

Powered by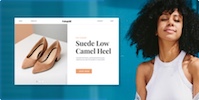 Create your own unique website with customizable templates.