You choose the path to the left. Both paths are making you feel uneasy, but you agreed not to turn back after choosing this way instead. There's no third option, so you force yourself to move forward.

The walk is just as awkward as before. The two of you don't talk, but the heightened emotions flowing between you hang heavy in the air. You search for words that could make things better, but there are none, so you stay quiet. You tell yourself that you can get through this. It's not too much longer until you have the Eros' Quartz and can forget everything.

The cave in this area is tall and has a high ceiling. You are surrounded by dark, crumbling rock. The cave looks unstable here, but to your relief, the walls and floor are harder and less jagged further down. The walls start to become smooth as you continue to walk. You've never seen rocks this sleek before naturally. Was this the work of humans? The dark rock has pieces of quartz and silver peaking out here and there. They seem to multiply as you walk, replacing more and more of the stone. Soon, the whole thing is covered by quartz and silver.

The walls are so shiny that you can see your reflection in the areas of silver, but the images in the mirrors are disfigured and jagged because each part of the wall bends a little bit in various places. There must be some substance on this rock to make it reflect that way. You turn sideways and touch the surface of a wall. It feels cold and smooth like glass. The walls, floor, and ceiling around you form a perfect square, echoes of your own reflection seem to go on forever in front of you.

You turn back to Lionel, ready to ask his opinion on the whole thing, but he's no longer there. You turn around and see that the cave behind you has been replaced by a wall, so you can't go back. The only path lays ahead. You see your face reflected in all of the walls, but not Lionel's. Surely, if he was still here with you, you'd be able to see his reflection in at least one of the jagged mirrors surrounding you.

Powered by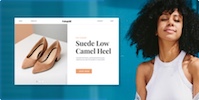 Create your own unique website with customizable templates.