"Lionel?" Your voice wavers. The small sound echoes back at you, like the walls that seem to not only reflect your image, but also the sound of your voice. You clear your throat to call for him a little louder this time. "Lionel!" This time your voice echoes so loudly and rapidly that it hurts your ears. You cover them with your palms and wince.

You hear no answer to your call. He wouldn't have abandoned you. You trust him enough to know that, but your heart feels strangely empty anyway. You're alone, surrounded by endless reflections of yourself.

This isn't just a trick of your eyes, it must be a trick of all your other senses as well.

Something black flashes in all of the mirrors. You whirl around. Seeing all your reflections spin hundreds of times makes you dizzy, but nothing black is near you.

The black image flashes again. This time you see a face. You would have been relieved if it were Lionel, but this face is pale and its dark eyes glare at you. The black flashes you see are its robes.

A hand grasps your back and starts to claw down it, almost shredding your robes. You whirl around as black lightening gathers in your fist. You shoot a bolt and it bounces off the mirrors instead of hitting your target. You jump out of the way, narrowly missing being hit by your own lightning.

The strange creature continues to claw at you, ripping into your robes. You try kicking him away, but he grabs your leg and makes you fall over. You struggle to your feet as it continues to assault you.

"Lionel!" You're screaming hysterically this time and the sound reflects back at you so loudly that it feels like your ear drums could explode. The noise makes it impossible to think clearly anymore and the hands grabbing at you seem to be coming from everywhere.

You realize that if this thing kills you, you might be watching it happen in a million tiny reflections.

Powered by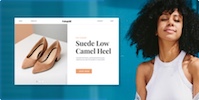 Create your own unique website with customizable templates.