You can't go back to Lionel. This is why you're on this journey...to forget about him. It hurts you, but you must keep traveling forward. You can't let your feelings get in the way of mending your broken heart or you'll never find happiness.

But you miss him and this decision hurts you. What if you lose so much of your memory that you forget that he even exists? You never said goodbye.

You knew when you started this adventure, though, that there were sacrifices to be made and if these are those kinds of sacrifices, then the cost will be worth the pain in the end. He probably needs to move on from your friendship as well. You're holding him back. Neither of you has found your true love. You suspect that Lionel might still be a virgin, although that isn't strange for a paladin. Some of them never get married and choose to dedicate their whole lives to the Great Light instead, but you feel like Lionel would probably be happier if he had someone to love romantically. As far as you know, it is the fault of your friendship. As long as you had each other, you were never lonely enough to commit to another relationship long term.

You march forward, ready to take the grassy path up the hill and into the cave. You can feel it in your bones. Your magic sometimes allows you to sense these things. Fate wants you to go in this direction, even though your heart is unsure.

Powered by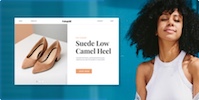 Create your own unique website with customizable templates.