Even if you were to escape, you know at this point that this dark creature will kill you on the other side. You brace yourself because you know this is going to hurt, not that you would be able to escape pain either way.

You press your palms flat against the hollow wall in front of you as the man in all black hands squeeze your neck, crushing your windpipes. His warm, ragged breath tickles your ear and echoes loudly through your mind as you summon power from inside you.

Usually you shoot large bolts of lightning at a target far in front of you, but today, you channel that dark energy through your finger tips and into the glass around you. It burns your hands and the man in black, which causes him to let go of you and howl in rage. You scream as pain ricochets through your body because it's hurting you as well.

The hollow wall explodes into tiny glass pieces from the power of your black lightning. Shards of glass fill the tiny place. You cover your face and neck with your hands, but glass embeds itself in your arms and hands. You know it also slices through the figure behind you because he howls in pain from that as well.

You fall through the hole and land with a plop on the ground on the other sides. Your hands and arms are burned. Blood pours from your body from every place where the glass sliced into you.

Powered by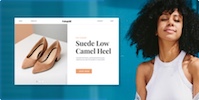 Create your own unique website with customizable templates.