However you escape this place, you know it's going to hurt. You bang on the glass wall in front of you as hard as you can, hoping you'll be strong enough to break the glass and leap through it to the other side, where you assume the end of your test lies. Nothing happens. The wall doesn't shatter at all.

You try to cry out, but the man in all black squeezes his hands tighter around your neck. You try to push him away, beat on the wall in front of you harder, anything you can do to get away, but the world turns darker still and spots swim in front of your eyes. You're not sure how much longer you can hold on.

You hallucinate a crack forming in the wall in front of you or that's what you assume as a crack appears in the wall you had just been beating. It grows up and down it, light bursting from its slit. The light hits the creature behind you and he hisses, letting go of you. You fall to your knees, grabbing a chunk of glass that has just fallen from the wall and wield it wildly hoping to make contact with something. You slash at the man in all black. He screams some more before disintegrating from the wound.

You recognize Lionel's magic. This must be his doing! He's come to save you.

You're thankful to him, but that thankfulness quickly turns to terror as the light magic reflects off the walls and starts hitting you in various places as well, slashing and bruising your skin along with the glass that's falling from the walls. Soon light surrounds your body as the whole place shatters all around you.

You fall through the hole in front of you and land with a plop on the ground of the other sides. Your hands and arms are burned. Blood pours from your body from every place where the glass or light sliced into you. You're not in good shape.

Powered by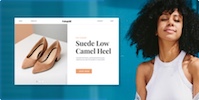 Create your own unique website with customizable templates.