You must have passed out. The next thing you know, you are staring up at the ceiling of a cave and your vision is slowly fading from blackness to color.

Lionel is leaning over you. He's shaking you and shouting your name. "What have they done to you? Please come back to me. Please be okay."

His hands glow with white light and that light envelopes your body. It leaves a warm sensation zinging through your limbs. You can feel him healing you, his powers sewing your body back together. Even though it's magic, it feels like he's cradling you in his arms. Like the magic is his deep voice gently singing to you and his arms rocking you until you're fully restored.

He wouldn't do this for just anyone. It's the kind of paladin powers that take a lot of magical strength to use. He won't be able to heal anything but shallow wounds for the next twenty-four hours.

You feel some gentle tears pour from his face and plop onto your cheeks. They are coming from him. The wetness snaps your body out of its shock.

"I could see you running," he says. "I could see reflections of you being chased by that man all around me and I used my magic to try to rescue you, to try to hurt him, but it couldn't reach you. I tried to speak, but I could not utter any words, all I could hear was your screams. I thought I would helplessly have to watch you die, but the glass all exploded suddenly as I continued to shoot magic in your direction. We fell in this room and I ran towards you, but I had already failed you. You weren't okay. Please live and please forgive me."

Your limbs had felt numb this entire time and you hadn't realized it until the sensation returned to them. You blinked at him, your arms twitched, and you whispered,"I'm okay."

He cried out in joy, this time actually picking you up in his arms and putting you on his lap. The last of his magic zings through your body and you're starting to feel as good as new now.

"I don't know what I would have done if you died. I've never been so terrified in my life. You are my everything and I almost lost you."

"I'm right here, I'm-"

Fine. You finish the sentence silently in your head as he interrupts you by pressing his lips fervently against your own. His lips are soft and taste of tears, but his kiss is passionate. He kisses like a drowning man inhales air when his head breaks the surface of the ocean or how a man dying of hunger devours a meal. His lips caress your forehead, your cheeks, your chin, your nose, and again, your lips, like he wants to taste every part of you, like he cherishes the woman he is holding.

"Don't ever scare me like that again," he says as he pulls away again.

Then surprisingly, his kiss deepens. His tongue enters your mouth and his hands tangle in your hair. He stands, forcing you back on your feet as well. He holds you up to make sure you don't fall, but you feel stronger now, stronger because of him, yet weaker at the same time because of his kiss. Your hands cling to the back of his neck, wanting him to never let go and return each kiss he gives you with just as much passion as his own, until reality hits you again.

You pull away. "We can't do this. The laws still haven't changed."

"I know," Lionel says. "It pains me that I'm risking your life once again by kissing you this way, but after I thought I lost you, I knew I couldn't handle a life where I had never kissed you."

Lionel holds you for a little longer, until the two of you notice another poem on the wall. It's about what just happened.

Throw away all the things that you think that you know.
If love needed logic, you would be fixed long ago.
Love isn't what you see, what you smell or you hear.
Sensory stimulus prevents you seeing clear.
So follow your heart, let your fate take control.
Embrace emotions, let your guide be your soul.
The path's not easy, you can't use your mind.
You must trust it to work and leap into it blind.

You know it means that you passed the next test, but it also means that there is more to go. More to learn about love, more to risk. You're both terrified and excited to see where it takes you next.

You're both at risk now more than ever. You've done things together that are illegal and can never be taken back, but you look to the path ahead and you're eager to travel on it.

Powered by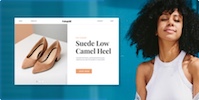 Create your own unique website with customizable templates.