It's not a coincidence that Lionel's here, it must be fate. Maybe this whole thing is part of your journey, that you must face what you feel for Lionel before you can move past it.

You've been holding in your feelings for too long. Your heart is pounding as your face flushes. He's looking at you expectantly, waiting for you to answer his question about exactly who has hurt you. You have a feeling that when you tell him these things, your relationship with him will be changed forever.

"It's not his fault that he hurt me." He's the kind of man who would blame himself for your pain, unless you insist otherwise. "I'm the one with the romantic feelings and he's not obligated to return them. But even if he felt the same, it wouldn't matter. I can't be with him."

Lionel's eyes darken. "I don't care about your excuses for him. He hurt my friend and that's all that matters to me. I just want to help you and if that means confronting him, then so be it." His jaw tightens the way it does whenever he's ready to draw his blade and attack someone.

Friend. That word that cuts through your soul every time you hear it. Is that all he can ever think of you as? Just a friend?

You want to take this back, erase this conversation from ever happening. You're in too deep now to get out of it. If you continue to refuse to tell him who you're in love with, he's going to try to force it out of you.

If he doesn't reciprocate your feelings, will this finally be the end for the two of you? Will he be disgusted that a witch could fall in love with a paladin like all the other paladins would be? He's never been tempted by the same things you are.

"You might change your mind when you hear who it is." You need to just spit it out, you can't be a coward forever.

"Why?" He draws you so close, you're forced to bury your head in his chest and listen to his heartbeat. "Is it someone I hate?" You breathe in his scent, intoxicated by the smell of pine needles that must have brushed against his clothes in the forest. "Is it someone I care about? Even if it's someone I respect, I will do anything to protect you. I don't care who it is, they'll have to answer to me."

You breathe in slowly, trying to keep yourself calm as you pull away and look up at him. His mouth is tight, his breathing ragged. He is very concerned for you.

The moment to tell him is now. "Lionel, I lo-"

But you're interrupted by a loud boom coming from the woods.

Powered by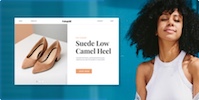 Create your own unique website with customizable templates.