You decide it's a bad idea to share your feelings with him. You've kept your secret for this long and it's only a little longer until you have the stone and all of this won't matter anymore. Besides, you have a feeling that Lionel won't handle the truth of your affection for him well. He's a really nice person, but he became a Paladin for a reason...he likes the rules and following them. A relationship between the two of you is probably something he's never thought about and might be disgusted by.

"It doesn't matter who the man is," you say. "We should drop the subject."

"I can't," Lionel insists. "You must tell me. Even if it's someone that I respect, I will hold him accountable for his actions if he hurt you in any way."

"The problem is with me and my heart, not him," you reply. "Unless you can somehow fix hearts with your sword, there is nothing you can do. I care about him and he doesn't care the same way about me. Seeing him in pain wouldn't make me feel any better."

Lionel draws you closer. You bury your head in his chest instinctively.

"You're important to me." His voice sounds deep and sexy. "I don't like the idea of anyone hurting someone I care about. He's an idiot if he can't see how special you are."

His shirt smells like pine needles and tree sap from the forest he just traveled from. You feel dizzy and excited by his closeness.

"As a paladin," you reply. "I know your instincts tell you to rescue everybody. But some people are just lost and there's nothing you can do about to save them. They have to save themselves. You can't save me this time. This is my journey, not yours."

Lionel opens his mouth like he's about to reply, but your conversation is interrupted by a loud boom coming from the woods.

Powered by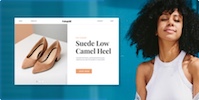 Create your own unique website with customizable templates.