You see a tree stump nearby that is black and smoking. Leaves and bits of bark surround you. There's sawdust in Lionel's hair. You look down to see sawdust covering your clothes as well. That must be what exploded just a second ago.

You look over Lionel's shoulder just in time to see another white beam of light burst from the trees. You jump out of the way, but Lionel's back was facing the woods, so he doesn't see it in time. The magic explodes on his shoulder. A large cut appears, slicing through his shirt and wounding him. Blood starts to trickle down him.

If he wasn't a Paladin, if he didn't have a resistance to light magic, he would have exploded into little pieces like that tree.

A knight wearing a full set of plate armor and carrying a broadsword steps into the clearing. He is accompanied by a young squire, who barely appears to be thirteen years old. The squire wears no armor and is holding only a small dagger. You want to fight back, but you might hurt this child in the process.

The man's voice is loud and accusatory. "We have caught you in your sin. Prepare to face god's wrath!" He points at the two of you. "Down with the unholy fornicators!"

While your embrace was just friendly, it's easy to understand why these people would interpret it as something romantic.

A series of shouts echo behind the paladin. There are more paladins hiding in the woods, but you're unsure of how many. You know this group of paladins are extremists. If they fight you, the two of you will be killed. They don't take captives.

"I am a holy warrior, myself." Lionel says. "I came here to bring this witch back to her coven. I have this situation under control. Stand down."

"And let you blaspheme the Holy One's name through defiling your flesh?" The paladin cackles. "We saw you caressing the witch. We know your mind has been corrupted by her."

"Like you're any better than me just because you use light magic?" you shout. "You probably use your power to torture and kill more often than I do."

A roar of rage comes from the woods and three more paladins appear by the first man's side. You've never understood why paladins are allowed to kill witches in the name of the light and remain innocent in the eyes of the law, while if witches kill anything that the paladins don't command them to in the name of their dark magic, it's a crime.

The original paladin speaks. "I will slice out your tongue before I kill you for daring to state such a thing."

"You will not touch her," Lionel shouts. "Witches are not here just for paladins to hunt, but also for them to protect. She is innocent."

His reasoning falls on deaf ears. "Perhaps the King would be interested in hearing about your embrace." An evil smile spreads across the Paladin's face. "But I'll only tell him if he ever finds your corpses and asks me why I killed you, which is unlikely. We have ways of making people disappear permanently.."

You feel your muscles tightening along with everyone else's as the dark energy of upcoming battle rages through the air. Whether you attack next or they do, you know it's coming.

Powered by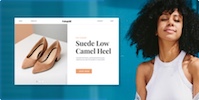 Create your own unique website with customizable templates.