"We need to go!" Lionel shouts as he grasps your hand.

You agree. The two of you quickly run towards the cave at the top of the hill. Balls of light whiz past and barely miss singing your clothing as you run. You can hear the sounds of racing footsteps behind you. So many paladins were hiding in the woods. Now, they're all behind you and chasing you. You're counting on the fact that neither you nor Lionel are wearing any armor. Maybe you can outrun them and their heavy garments. If you don't, eventually you will be hit by one of their spells and die.

The cave looked so small in the distance, but now that you're getting closer, the entrance is huge. The balls of light are coming more slowly now, but the shouts of rage are still loud. You don't know what you are going to do when you get to the cave. It won't shield you from the paladins chasing you. In fact, you could be cornered inside of it.

But you don't want to go back into the woods. These paladins are probably familiar with this forest. Anywhere you try to run or hide, they'll be able to find you.

You press forward. You're really close now. Your heart is beating quickly in your chest and your breathing is shallow. You won't be able to keep up running for much longer.

You and Lionel are bathed in a bright flash of light as you enter inside the cave. It makes spots appear in front of your eyes and disorients you for a moment. Your vision quickly adjusts to what you're seeing.

The first thing you are struck with is how quiet and calm it is in here. The raging sounds of battle are suddenly replaced by the gentle drips of stalactites above you. Everything is glowing gently. Just bright enough for you to see, but dark enough to be romantic.

You look back at the paladins. You can see them, but you can't hear them. The entrance to the cave is covered in a pink glow. It looks like the glass covering a window, but its power is too strong to shatter. On the other side, you can see at least twenty paladins, shouting and banging on the entrance, but unable to follow you inside.

Lionel is standing next to you. Both of you are speechless. Neither of you has ever seen magic like this.

That's when the two of you realize that you're still holding hands. You look into each other's eyes and you think you see a spark glowing in his beautiful blue irises. Quickly, it disappears and he pulls his hand away.

He walks towards one of the walls of the cave with his back to you. He angrily punches the wall.

Powered by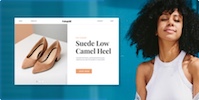 Create your own unique website with customizable templates.