"Are you kidding me?" You're furious as you scrunch the magazine you're holding in your fist. A wrinkle runs down the faces of you and Lucas Bradford, together on the cover. The two of you are gazing longingly into each other's eyes, a picture that was taken from the set of your romantic comedy, Pride and Paradise, and must have been snapped by one of the crew members unbeknownst to either of you.

"This must have been Claudia's doing!" You drop the magazine and dive for your phone, where it sits on the table in your personal trailer. You find your agent's number under your favorite contacts. You have a direct line to her and she answers on the first ring.

"My star!" she exclaims. "You're going to make us both so much money. How are you doing, babe?"

You can barely contain your rage at her phony praise. She's a good agent, but not a good person. She's two-faced and you're always on guard around her, knowing if you mess up your career by doing something like getting kicked off of this movie, she'll throw you to the curb in a heartbeat.

"You know exactly why I am calling you," you say through gritted teeth. "It's about the magazine cover."

Claudia chuckles and you can picture her leaning back in her chair and throwing her head back. "Wasn't it a stroke of genius? People love the two of you and they love romantic comedies, but you know what they love even more? Thinking that the romantic tension might be real."

"So you made everyone think we might be dating?" You shout. "Even though you know I hate him?"

Claudia laughs again. "You know what you signed up for, babe. These are real Hollywood movies, not indie stuff that would allow you to stay out of the Press, but pay you in pennies. Sometimes you have to act even when you're not filming. We're only going to pretend you two are dating for a short while, until we are done promoting the movie and have made it a box office hit. Then you two can pretend to have a horrible break-up in time for the DVD release to promote it again. People will love the drama."

"And Lucas is fine with this?" You can't imagine Lucas being okay with it. You remember the other day on set, how the two of you could barely look at each other, let alone have a full conversation without bickering. Sure, Lucas is handsome and rich, he has dark hair, steely gray eyes, and the kind of muscular body that is made to make women swoon in romantic comedies, but he's also arrogant, insensitive, and demanding. He's always late to rehearsals and filming because of his partying and sometimes he gets demanding on set. He's one of the hardest actors you've ever had to work with.

"I'm not his agent," Claudia says. "So I don't know how he feels about it, but even if he hates it, he'll have to get over it or quit the movie."

"I'm sure he'll appreciate being given that ultimatum." You roll your eyes. "Because he's been so cooperative usually."

"Not everyone can be as hard working as you," Claudia agrees. "But that's why you're my star and not him."

-CLICK HERE IF YOU AGREE TO GO ALONG WITH YOUR AGENT'S PLAN- PG 2
-CLICK HERE TO ARGUE WITH YOUR AGENT- PG 3

Powered by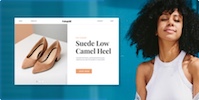 Create your own unique website with customizable templates.